EARLIER THIS YEAR, it was inconceivable that we'd spend all day in cozy uniforms. Today, they're a given to a grim degree. Scott Rothkopf, the senior deputy director of the Whitney Museum in New York, was recently called out by his boss for repeating the same sweater on video call after video call. "Not only was I apparently getting sick of that sweater, but so too were my colleagues," he realized. Though the path to reopening our country appears fraught and confusing, many of us are starting to dream of trading our dowdy sweatpants for something more fashionable. But will our time in quarantine redefine what that means?
SHARE YOUR THOUGHTS
How will your post-corona look differ from your pre-corona look? Join the conversation below.
Some say it's unlikely athleisure will linger—at least with such potency—post-lockdown. "I don't think that the boom in lounge wear is going to stay," said Francesca Muston, a vice president at WGSN, a London-based trend-forecasting agency. Still, some who grew accustomed to sweats will be loath to squeeze back into slacks. Be on the lookout for the comforts of lounge wear—elastic waists, stretchy fabrics—to seep into jeans as well as suiting.
While terry-cloth clothes might feel good, they don't say much about you except that you enjoy slathering sourdough with butter. Many of us miss the opportunity to express ourselves beyond the confining context of a teensy Zoom tile. "One reason I get dressed up is because I like to be made aware that I have a body and can be seen," admitted the artist, filmmaker and writer Miranda July.
The break from society as we once knew it has also compelled people to reassess what really matters. "The coronavirus has forced us to rethink our role in society and what we really value," said Ms. Muston. That could affect you on a micro level—pushing you to purge your closet of corny logo T-shirts—or in a more macro sense, leading you to finally heed sustainability.
To get a better sense of what we all might dress like in the future, we asked 11 notable men and women what they're most looking forward to wearing when all of this is over—unsurprisingly, no one said sweatpants—and where they'd like to go in their dream outfits. Because what's a new outfit worth if no one can see it?
ILLUSTRATION: LUCY HAN
Adam Pally: 'American Gigolo' Camel Overcoat
After months of isolation with his three young kids, the 'Indebted' actor is ready for a crisp fall walk.
What: "An overcoat—like a vintage Giorgio Armani double-breasted coat, something that Richard Gere would wear in New York City in the '80s."
Where: "I wish I could just go right to next fall: walking out in a crisp breeze and wearing a nice overcoat and not having to wear a mask."
Predictions: "One of the things historically that happens in fashion after catastrophic events is there's a bunch of opulence, like in the Roaring '20s. I feel like that will happen. You will see a ton of cashmere. People will reach for their tuxedos and wear fur again and they won't care. They'll be like, 'I almost died last year…I'll put on a fur coat.'"
ILLUSTRATION: LUCY HAN
Rachel Comey: Night-Out Shoes
The fashion designer, who is currently shipping product from her upstate New York garage, misses fun evenings out.
What: "Red high heels. I want to dress up."
Where: "I'd go to Chelsea and take in a few art shows and find a friend. We'd walk downtown and stop to get a drink and an appetizer at the bar at Estela, then we'd walk to Prune for dinner, then meet friends at Lucien for a drink. We'd go to a bar in Chinatown and let loose. After that, a friend and I would take the F to Brighton Beach to walk on the boardwalk as the sun comes up."
Predictions: "I think time alone does give you the opportunity to experiment a bit, so I wonder if people will do that with their personal style. The pace of everything [normally] is so fast, you don't necessarily have the time to explore different looks, so in the future people may do that more, which is optimistic."
ILLUSTRATION: LUCY HAN
Antwaun Sargent: Natty Double-Breasted Suit
The writer and curator, working from his downtown Brooklyn apartment, is dreaming of future soirees.
What: "This tan Dries Van Noten suit with a light pinstripe of red that I bought last season. It's so easy for a suit to be conservative and to seem like a mundane choice. I like to buy suits which have a little bit of personality and a little bit of quirk to them."
Where: "I'm itching to wear this suit to something art-related. I miss art openings where I can see friends and colleagues."
Predictions: "After this people will become conscious about how and where clothes are produced. For example, I recently bought several different masks from small local designers whom I wanted to support, like Phlemuns in Los Angeles and Three as Four in New York."
ILLUSTRATION: LUCY HAN
Miranda July: Transformative All-Leather Look
The Los Angeles filmmaker, writer and artist, whose new book is out now, might emerge from isolation as a completely different person.
What: "A vintage leather jacket and pants from this rack of clothes at my studio. I do a lot of Zoom meetings and talks from my office, and sometimes I'll grab one of those things and put them on to make it more exciting than what I was wearing. It is a totally different me that was birthed in quarantine. There's a take-no-prisoners fearlessness that I plan on having that's like: I lived through a f—ing pandemic. I'll wear whatever I want."
Where: "It's October in New York and New York is not a hot spot in the new sense of the word, just a hot spot in the old sense. I'm there for my New York premiere of my movie, and I go to Omen. It's so busy and you walk around and you run into people."
Predictions: "I want to survive, first and foremost, and everyone to, but secondarily I'd love a shift in consciousness, and that's what this outfit represents for me. I don't even totally understand it yet."
ILLUSTRATION: LUCY HAN
Tommy Ton: Smile-Inducing Lime Shorts
The Deveaux designer is relishing the idea of a future date when he and his fluffy bear of a dog, Mochi, can wander widely through New York City again.
What: "A pair of Homme Plissé Issey Miyake neon-yellow shorts I bought last year. They're so bright that I wouldn't feel appropriate if I wore them out now."
Where: "I'd just wear them in the city. What's great about shorts like these is they give you the mentality that you're on vacation or at a festival or just somewhere more uplifting. We're living in such a dreary time that if you can reflect your mood through your clothes, you can make people smile."
Predictions: "I think [after Covid-19] we'll become a little bit more conscious of how we dress and not be so frivolous. It'll be a different time where we're not buying clothes for the sake of showing off that we're wearing a certain brand or to show off a certain status."
ILLUSTRATION: LUCY HAN
Morgan DeBaun: Optimistic White Suit
The CEO and founder of Los Angeles media company Blavity dreams of changing out of the soft pants she's been stuck in.
What: "The all-white power suit, mostly in some sort of event scenario in which we're all together, that's my dream. Bright and light. I'm feeling like we kind of got summer stolen so I want to just really embody summer in whatever outfit I wear."
Where: "I would wear it to meetings across town, on the West side in Beverly Hills or in Santa Monica, and then transition to a happy hour session, hang out with the girls and go to an event afterward. At Blavity I'm constantly on stage, meeting with investors or clients, so if I have a day at the office or out of my home, then I need to be in boss-lady vibes."
Predictions: "For women who used to spend a lot of time on makeup and getting dressed every day, I think that pressure is now gone. I don't expect someone to go on Zoom with a full face of makeup, and collectively my hope is that people feel more comfortable showing up as they are and spending less energy on appearance."
ILLUSTRATION: LUCY HAN
Scott Rothkopf: Reassuring Raincoat
The senior deputy director at the Whitney Museum in New York City is itching to return to his normal routine back in Manhattan.
What: "My navy blue Mackintosh raincoat."
Where: "I want to wear it anywhere. Wearing my raincoat would mean that I actually had somewhere to be. I want something to compel me to be outside in the rain."
Predictions: "I think the way people dress after this will follow their creativity. The art world is full of people who are interested in expressing themselves in different kinds of ideas and ways of being. We can expect something that doesn't feel conventional."
ILLUSTRATION: LUCY HAN
Margaret Zhang: Nostalgic Fashion Fix
The filmmaker, consultant and photographer, currently at home in New York, describes a piece she first coveted as a teen.
What: "A Marc Jacobs for Louis Vuitton corset from 2010. There's a lot of merit to giving a second life to something."
Where: "I would wear it to get groceries in Chinatown. I grew up in Australia and I am Chinese and Chinatown is a reminder of home. It's not like I'm dressing up for somebody. It's like, this is just for me."
Predictions: "The hope is that enough people and enough companies do a self-assessment of their business models so that we're able to put in work for the new normal to be better than it was before."
ILLUSTRATION: LUCY HAN
Todd Snyder: Getaway Linen Blazer
The menswear designer, who is currently camped out with his fiancée and newborn baby in Philadelphia, can't wait to breeze off on a vacation.
What: "A linen-wool jacket. It's very versatile; I can wear it to dinner with clients or I can wear it in the South of France."
Where: "On vacation anywhere. For me that sportcoat was my go-to and it signified 'vacation is here.' I don't think any of us will be going on vacation anytime soon, so I'm very much looking forward to that moment."
Predictions: "I remember after 9/11, clothing became more about quality. Shoppers cared about where the stuff was made and the purpose behind it. After Covid, I do think disposable clothing is going to be less important. People are going to be like, 'I want to wear this forever.'"
ILLUSTRATION: LUCY HAN
Laila Gohar: Charmingly Impractical Ensemble
The New York artist, who posts soothing recipes to Instagram, on sharing fashion.
What: "A Simone Rocha shirt and a skirt. My sister lives in Toronto and sometimes we buy things and then trade them with each other. I'm excited to see my sister first and foremost, then get this back."
Where: "It's a Friday. I work at my Chinatown studio. We have a good day and come up with ideas that we actually like and then a few friends come by with wine. We go to dinner at Altro Paradiso, we sit outside and order everything on the menu."
Predictions: "It's crucial to think about our footprint and how we consume clothes. I'm questioning myself as a consumer."
ILLUSTRATION: LUCY HAN
Darren Walker: Gratifying Gray Trousers
Social distancing at home in Manhattan has compelled the president of the Ford Foundation to reflect on buying clothes with a purpose.
What: "A pair of beautiful Ralph Lauren Purple Label wool trousers. I missed the opportunity to buy them last winter, so I'm going to get those wool trousers next winter."
Where: "I might just wear them around my apartment. It's true that we buy clothes to project, but we also buy luxury clothing because it's satisfying personally."
Predictions: "I'm thinking a lot about corporate philanthropy. Consumers who like luxury are still going to like luxury. But it's going to matter to us what brands we buy and where we shop. As a consumer, I want to support companies that recognize they have a responsibility to help reduce inequality."
—Edited from interviews by Jacob Gallagher and Rory Satran
How Fashion Shifts After Things Go South
Nancy MacDonell outlines five fashion changes that followed catastrophes, though in some cases that's meantmerely speeding up trends that were already percolating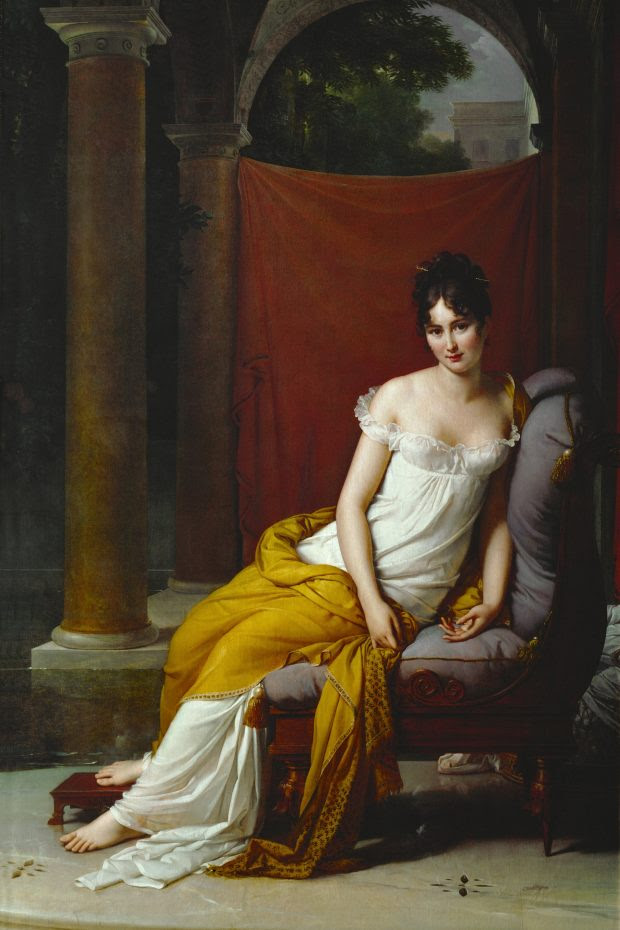 PHOTO: GETTY IMAGES
The French Revolution: Simplicity
Marie Antoinette preferred dressing like a maid over an aristocrat. Her penchant for plainness was a harbinger: After the Revolution, fashion rejected the ancien régime's excess in favor of suits and white dresses.
PHOTO: GETTY IMAGES
World War I: Shorter Skirts
Hemlines were creeping up before WWI, but the war, which propelled women into more active lives, hastened their rise. By the mid-1920s, women were wearing the shortest skirts in Western fashion's history.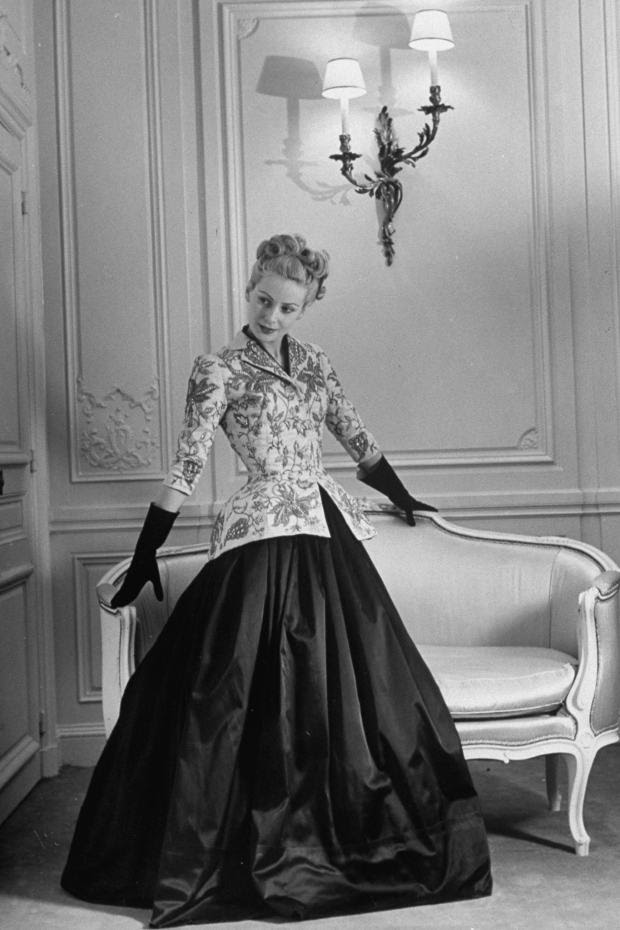 PHOTO: GETTY IMAGES
World War II: The New Look
Fashion froze during WWII, and by 1947, women wanted change. Christian Dior provided it. The somber military look was replaced by his combination of narrow shoulders, tight waists and spreading skirts.
PHOTO: GETTY IMAGES
NYC Transit Strike: Sneakers
When trains stopped on April 1, 1980, New Yorkers tied on sneakers to start walking. The news coverage of women wearing suits and sneaks while marching to work made athletic shoes more acceptable.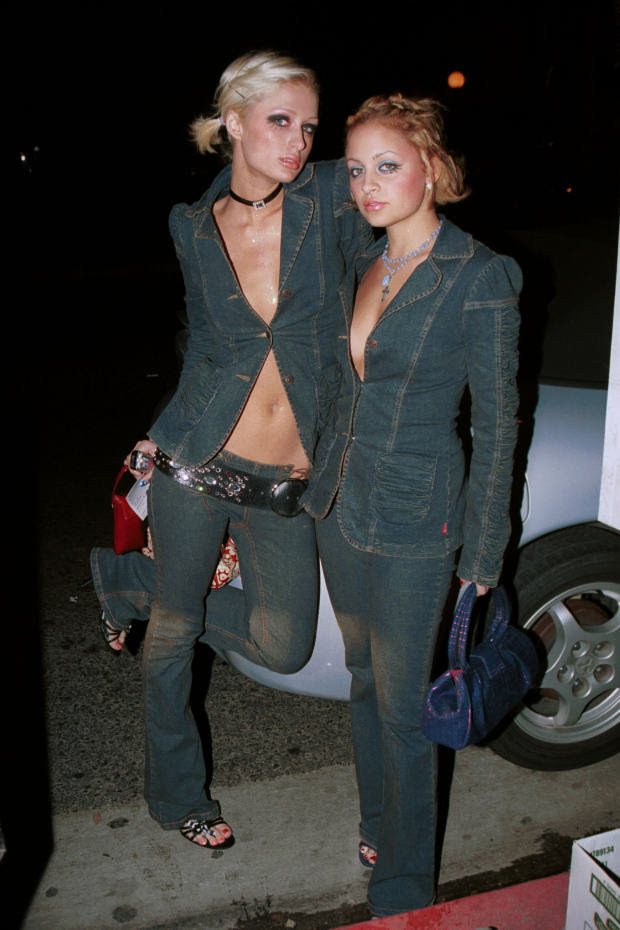 PHOTO: GETTY IMAGES
9/11: Jeans
After the Twin Towers fell, fashion offered patriotic comfort via All-American denim. Jeans, which had been enjoying a resurgence in 1999 with low rises, went from weekend wear to clothing for any occasion.
Full credits: Slippers, $90, ugg.com; High heels, $695, christianlouboutin.com
The Wall Street Journal is not compensated by retailers listed in its articles as outlets for products. Listed retailers frequently are not the sole retail outlets.